Our Heroes . . .
YOU MATTER…Can't even imagine the feelings, thoughts, fears, and energy expended for those who have been on the front lines. I know there are many more than we could even begin to name. We want you to know that we do have ways we can help you when your circumstance change. THANK YOU!!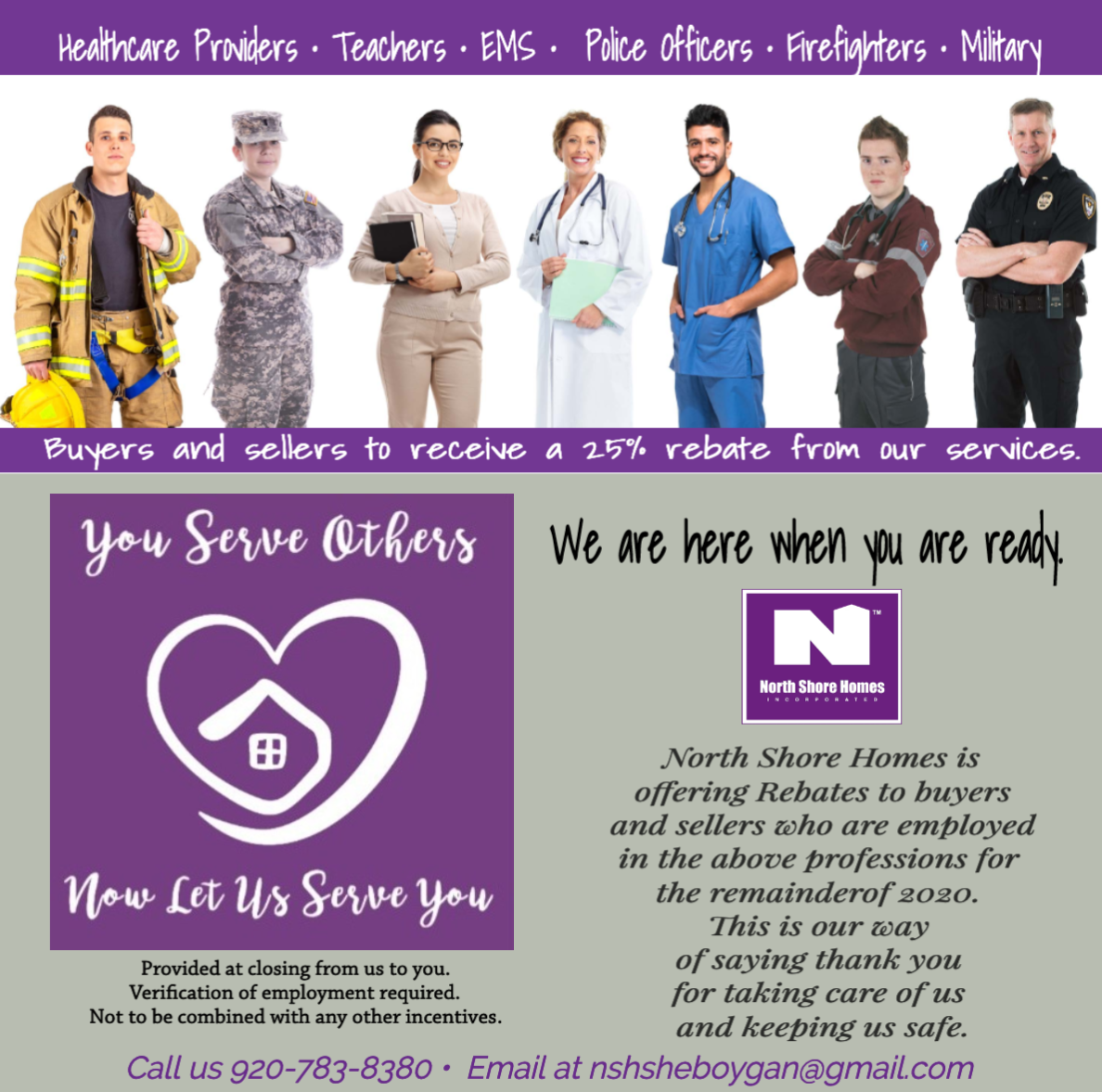 Let Us Know How We Can Help
When this crisis passes and our heroes can catch their breath, North Shore Homes agents are offering a 25% rebate on our services when buying or selling a home. When we can't be at home and when we open up our businesses, we will continue to need you. Not to be forgotten.
Thank you for the email, we'll get back to you shortly